www.stufstock.com
Stufstock is a Rock (and Jazz and Folk) music festival that is annualy held in Vama Veche, in Romania. The festival is usualy held at the end of the summer.
This year is the second edition, on 3 and 4 of September. I believe it's gonna be a great show for the ones that appreciate and feel the Vama Veche spirit.
Among the main bands that you can find are: Trooper, Luna Amara, Iris, ZOB, Ada Milea and Florin Chilian.
The full program is to be found at
http://www.stufstock.com/main.php?folderid=3&documentid=16
See you there !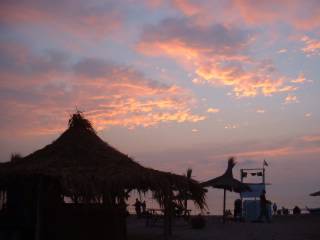 Vama Veche by night
Posted
by Mihai Botea : 8/26/2004 08:07:00 pm